die eigene cloud
clouds sind in aller munde. jeder hat schonmal ein bischen mit "derivaten der wolke" rumgespielt. ein bischen hier, ein bischen da und viele daten einfach mal in die cloud gestreut. mit "unkritischen" daten kann man das auch gerne machen. persoenliche daten, die man von ueberall aus im zugriff haben will, moechte man allerdings nicht bei google, apple, dropbox, whatever ablegen. spaetestens dann muss mindestens ein eigener server her, auf den man exklusiven zugriff hat. ok, das ist auch nicht jedermanns sache, aber wenn man es kann, wird man frueher oder spaeter so etwas angehen. da man sich um updates etc. selbst kuemmern muss, ist das sicherlich nicht der weisheit letzter schluss, aber mir persoenlich symphatischer als meine daten zu irgendeinem provider zu pumpen und diesem blind zu vertrauen.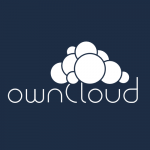 schon laenger auf meiner watchlist steht das projekt owncloud, welches mit dieser kurzbeschreibung daher kommt: "ownCloud gives you universal access to your files through a web interface or WebDAV. It also provides a platform to easily view & sync your contacts, calendars and bookmarks across all your devices"
hoert sich schonmal gut an. eigentlich (mindestens) das, was man haben will. viel zu laestig ist es naemlich, daten auf desktop, notebook, smartphone und "irgendwo" synchron zu halten bzw auszutauschen. einige plugins und eine android app sollen noch folgen. installiert und konfiguriert ist owncloud (mit etwas "erfahrung") ruckzuck… aber dann geht der spass los. hier nur die kurzfassung: webdav zugriff mit osx und linux funktioniert sofort, ical mag nicht, lightning fuer thunderbird zeigt mir zwar termine an, aber mag keine abspeichern, thunderbird kann immer noch kein carddav im adressbuch und das von apple mag auch noch nicht so richtig. vielleicht stelle ich mich auch etwas doof bei der konfiguration an.. who knows. mit einem detailiert beschriebenem problem hab ich jetzt erstmal die mailingliste kontaktiert, da ich ueber google nichts dazu gefunden habe. schaumermal, wie es weiter geht.